Please send us (publicrelations@oahi.com) photos of the amusing"What Were They Thinking?" items you come across during your home inspections (protect client's privacy please) so we can share them here and online.
Please include captions and explanations as to what the issue is. Photos are also posted to Instagram, Facebook, and Twitter.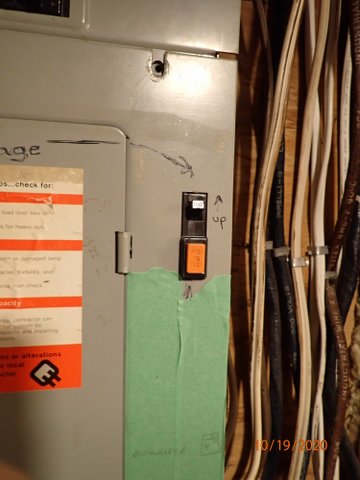 "Need a GFCI breaker on your glass fuse power panel? Just add one!
Glass fuse panels don't have a breaker! That's a whole new generation of breaker panel!!
This household installed a GFIC breaker to comply with a spa tub electrical requirement.
Couldn't be bothered to upgrade the power panel.
The panel is about 50 years out of date."
This "What Were They Thinking" photo is from Bob Brander, RHI, of HomeCheckups - Residential Building and Property Inspections — and an OAHI board member.
Space saving step design!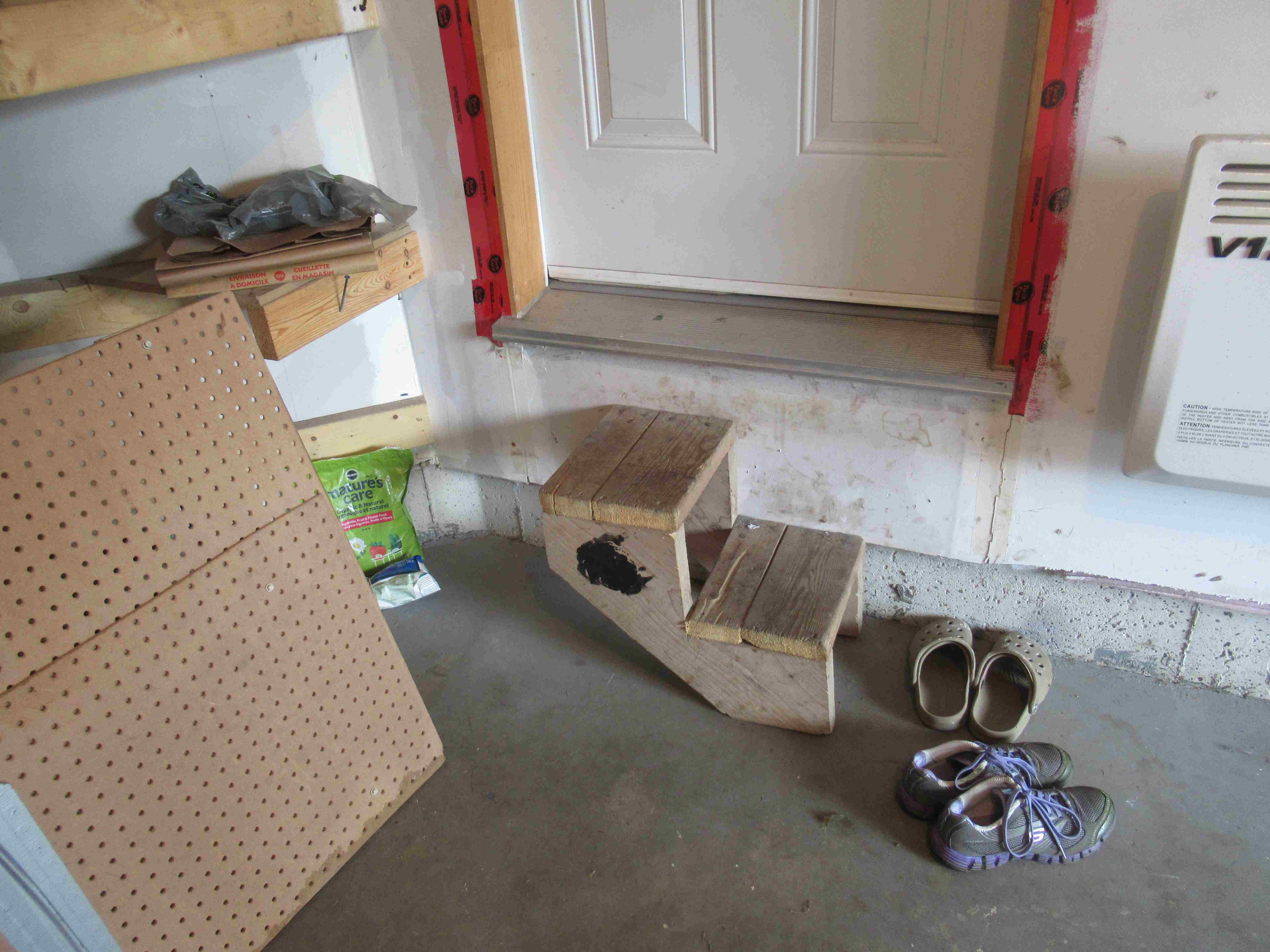 The stairs are not designed as per good construction practice. The steps should be at least the width of the door opening and not oriented at 90 degrees to it. The existing configuration constitutes a trip hazard. I suspect the reason it was done this way is that properly designed steps would hinder the ability to park a car inside the garage.
This "What Were They Thinking" photo is from Jean Laframboise, P. Eng., RHI of InSpecRes Inc.