OAHI Membership Renewal Notice
Published on June 16, 2020
OAHI Membership Renewal Notice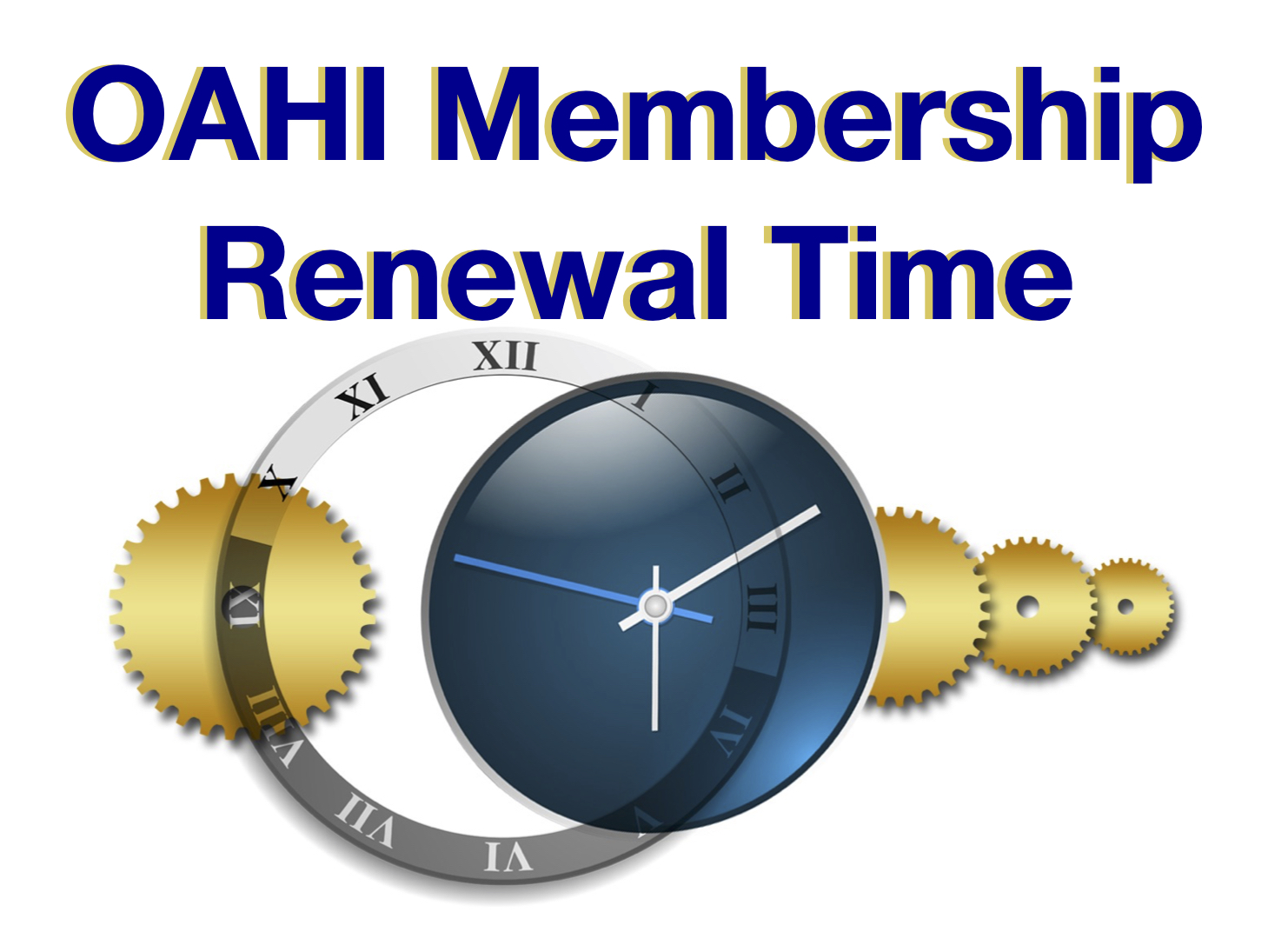 Just a friendly reminder that your membership was up for renewal as of, July 1, 2020. As of Sept. 1, 2020 late fees will be implemented when renewing. When renewing your membership, please take a minute to review your company information, here's how:
From the "edit profile "tab (upper right) personal, company and contact information can be edited, this is what potential clients see on a oahi.com members search. Other documents such as certificates and transcripts can be entered by clicking the 'My Membership' tab on main member's page, scrolling to the bottom of the "check list" and browsing for documents to upload. Unfortunately, the system does not notify the office once documents have been uploaded. Kindly send a quick email notifying the office of the documents uploaded to your page, oahi@oahi.com.
Please contact the office if any assistance is required.
If you would like to review some of the Members Perks that the Membership committee has negotiated for you, please visit Members Perks Program page to find out what savings are available for all OAHI members in good standing.
We would like to remind all members that it is only OAHI, R.H.I. members that are given the exclusive right to use the designation of R.H.I. (Registered Home Inspector) by Bill Pr158 of 1994.
Wear it proudly.
Let's continue to build the OAHI into the biggest and best association of home inspectors in Canada.
We thank you for your continued contribution with the association and look forward to another year!
Thank you in advance,
The Ontario Association of Home Inspectors
Nicole Proietti
OAHI Registrar