President's Message
Published on August 29, 2019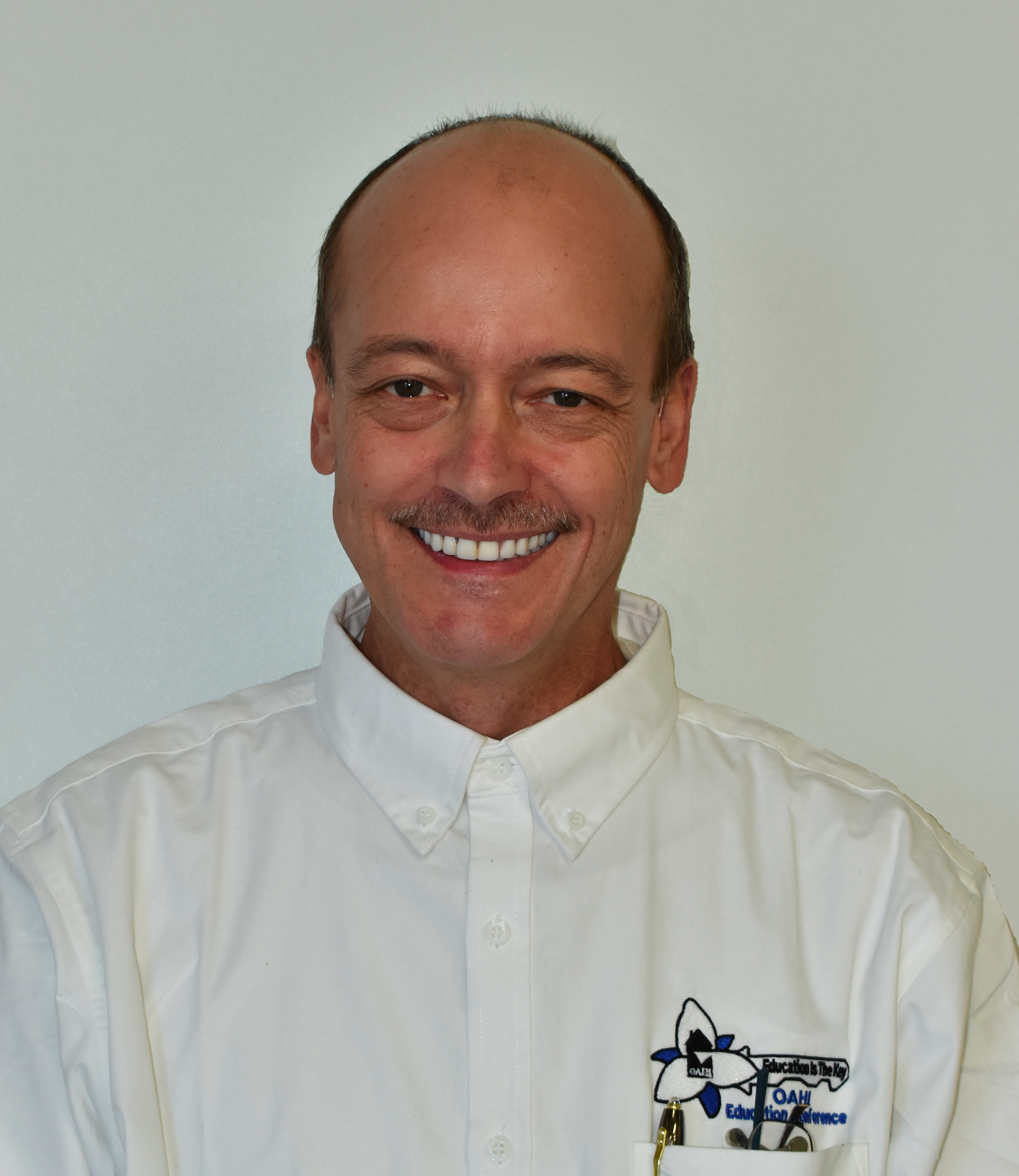 Hello OAHI members. I hope you are having a great summer: getting a little down time and a little fun time. We've been blessed with some wonderful weather and as our Members Perks Plus Partner Health Plus pointed out in a blog post, it's important for our health to spend time with our friends.
On a more serious note, we've been seeing more and more of the effects of climate change on our homes and our lives, whether it's with docks that are now under water — or close to it— due to rising water levels in some areas, or localized flooding or changes to our food supply due to the impact on growing conditions. As home inspectors we are in a unique and special position to talk to homebuyers about carbon footprint issues and flooding risk factors with their homes, whether they are rural properties with docks, septic systems, and outbuildings to condominium units, new homes or typical resale houses.
As a home inspector your training can provide insights to homebuyers to help them address climate change at the home level. As an OAHI member your ongoing, mandatory training is a solid base from which to personally and professionally affect climate change. Promote your training and the courses you've taken.
Some of the areas that directly impact consumer protection and climate change include Complying with Energy Efficiency Codes in Ontario, damp proofing, waterproofing, windows and skylights, structural requirements, attic and roof spaces, heat transfer, air leakage, condensation control, electrical facilities and the like. Continue to take courses offered by OAHI and at the OAHI Education Conference so you can have informed conversations with homebuyers about how small improvements can help them reduce energy bills and their climate change footprint. Use your OAHI education to your professional advantage; happy clients are repeat customers.
I would like to remind all members that it is only OAHI, RHI members that are given the exclusive right to use the designation of RHI (Registered Home Inspector) by Bill Pr158 of 1994.
Wear it proudly, I do!
Let's continue to build the OAHI into the biggest and best association of home inspectors in Canada.
Kind and Warm Regards,
John Hansen, RHI
President
Ontario Association of Home Inspectors (OAHI)
president@oahi.com