Mr. Hendrik Hymans - Applicant
A to Z Home Inspections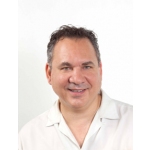 A to Z Home Inspections provides Home inspections in the Ottawa Gatineau and surrounding area including Orleans, Rockland, Nepean, Kanata, Kemptville, Brockville and Eastern Ontario.
You Can Reach us at Toll Free at 1-866-324-4888 or 1-613-321-0095 to book your home inspection or fireplace evaluation.
Our Qualifications:  With over 10 years of Full Time  Home Inspection Experience, 20 years of Construction know how, combined with  Ontario Building Official courses, Algonquin College Education and Certification,  WETT Fireplace and Woodstove and Eco Energy Certification make your choice of A to Z Home Inspections a simple one for your home inspection.
Our Certifications and Experience:
Home Inspector Certificate - Algonquin College
Master Certified Inspector - Master Certification Board
Eco Energy Advisor - SEARS and Natural Resources Canada
WETT Fireplace and Stove Certification - WETT Inc.
Home Renovations - 20 Years' Experience
Our Memberships:
Active Member in Good Standing of the following associations:
OAHI - Ontario Association of Home Inspectors
OntarioACHI - Ontario Association of Certified Home Inspectors
NATCHI - National Association of Certified Home Inspectors
WETT Inc. – Wood Energy Technology Training
Our Tools:  We perform Ottawa Home Inspections with all the modern tools of the trade; Thermal imaging Camera, Roof Cameras, Moisture Detector, and more. Combined with our electronic reporting software and a 2 to 3 hour inspection, you can be comfortable knowing all the bases have been covered.
Our Motto: "A Higher Standard of Practice" supersedes the standards of practice found in any association of home inspectors across the country.  
Our Promise:  It is Our Commitment to You that we will diligently investigate the major systems of your prospective home to inspect and identify areas of neglect, maintenance issues, safety concerns, structural integrity, home energy performance standards, plumbing, electrical and heating systems to give you the best information possible to make your home buying decision.
Our Slogan: "Inspecting What Matters" defines who we work for...You and Your Family and Our ongoing commitment to communicate clearly our findings in terms we both understand.
Call us today Toll Free at 1-(866) 324-4888 or 1-613-321-0095 and experience for yourself the A to Z difference.
---
Languages Spoken
English
---
Regions Served
Cornwall, Ottawa, Renfrew County, Rideau - St. Lawrence