Mr. Lee David Reich - RHI (Registered Home Inspector)
Carson Dunlop & Associates Ltd.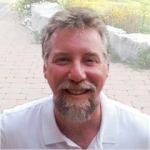 What Lee's clients are saying…
"Lee was exceptional! As a single mother with 2 children I needed to make sure I was doing the right thing. Lee made me feel very comfortable with my choice and left no questions unanswered. I would definitely recommend Lee and Carson Dunlop."
"Lee's report was honest, clear, and most importantly, distinguished between the more important items and the less important items. I will be happy to recommend Lee and your services to anybody requiring a home inspection."
"Lee was friendly, courteous and professional. He was very willing to take the time to answer any and all of my questions. Since he is the face of your business you are well represented."
"I felt very confident with Lee inspecting our future home. He explained everything very well and in a way that first time home owners can understand. It was really nice for him to provide us with his number to contact him with any questions or concerns that may arise even after the inspection. Thanks Lee!"
"We were very impressed with Lee David Reich and the service he provided. Mr. Reich was pleasant, and made the whole experience enjoyable with no stress. He explained everything in detail and was able to answer even the smallest of concerns. I have already mentioned to our agents how wonderful Mr. Reich is and that we will hopefully have an opportunity to recommend your services."
Lee David Reich is a Registered Home Inspector with Carson Dunlop & Associates Ltd. Call or text Lee directly at (416) 629 9582, or request Lee as your "Home Inspector of Choice" by calling Carson Dunlop at 1 (800) 268 7070.
---
Languages Spoken
English, French
---
Regions Served
Brampton, Durham, Mississauga, Oakville, Toronto - Central, Toronto - East, Toronto - West, York