Mr. Michael Levitan - Candidate
Elevated Home Inspection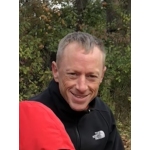 Elevated Home Inspection is an independent Ontario company serving the greater Ottawa Area and Eastern Ontario. We provide home inspection 
services
 for residential, cottage, and rural properties. 
Each home inspection provides you with a customized report based on the Ontario Association of Home Inspectors (OAHI) 
Standards of Practice
 and the
National Occupational Standard
.  These guidelines describe the scope & limitations of a visual home inspection, and what a client can expect in the report.
Contact us for a
free
inspection estimate.  We are proud to offer the following shome inspection services:
Pre-Purchase Home Inspections
Pre-listing or Presale Home Inspections
Government Relocation Services
Pre-Renovation Inspections
Maintenance Inspections
We know people, we know homes, and we know how people use their homes.  
---
Languages Spoken
English
---
Regions Served
Bancroft, Cornwall, Ottawa, Renfrew County, Rideau - St. Lawrence