Mr. Tristan Hall - Candidate
Hallway Home Inspections Ltd.

www.hallwayhomeinspections.com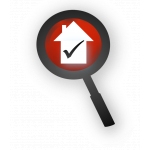 Hallway Home Inspections Ltd offers Home Inspections and Tarion Warranty inspections that are intended to educate the buyer on the current condition of their home and inform them of any deficiencies present that may result in significant cost, lack of comfort, or safety related concerns. Hiring a professional ensures that all areas of the home are inspected (including the roof and attic) and all the major components (furnace, air-conditioning, water heater and electrical panel) are operated and inspected by a trained and qualified individual.
Why choose Hallway Home Inspections:
Past experience as a municipal building inspector and plans examiner with thorough understanding of the Ontario Building Code and municipal inspections process.

Certified Architectural Technologist and registered designer with experience in functional building design, structural requirements, and building envelope issues.

Quick turnaround time on informative electronic PDF reports with pictures, descriptions, recommendations and priority levels assigned.
For testimonials visit:
https://homestars.com/companies/2874872-hallway-home-inspections-ltd
---
Languages Spoken
English
---
Regions Served
Kingston, Ottawa, Renfrew County, Rideau - St. Lawrence