Mr. Brent Cooper, RHI, REA - RHI (Registered Home Inspector)
Brent Cooper Home Inspection Services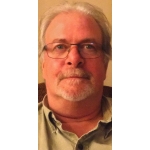 Company Profile:
Top Level Designation Registered Home Inspector RHI.
In Business Since 1999 (18years).
Registered Energy Advisor REA Since 2002.
Expert Question & Answer Columnist With Canadian Homes & Cottages Magazine Since 2003.
Professional General Contractor for 20 Years Prior To RHI Designation.
Registered Energy Advisor providing energy evaluations for conservation programs developed by Natural Resources Canada, Union Gas, Enbridge Gas and Hydro service providers in Ontario.
Home Inspection Services Include:                                                                                                                                                                                             
Residential Home Inspections
Residential Energy Efficiency Inspections.
Specializing In 150 Year Old Homes to New Homes Inspections.
New Home Warranty Inspections.
Pre-Sale Inspections.
Comprehensive On-site Reports.
Available 7 Days A Week/Short Notice.
Attention To Detail.
Prescribed "Code of Ethics" and "Standards of Practice" for the Ontario Association of Home Inspectors Followed.
Serving Halton, Peel, Wellington, Centre Wellington, Brampton, Orangeville, Dufferin, Waterloo and York Regions, Oakville, Burlington, Mississauga, Cambridge.
---
Languages Spoken
English
---
Regions Served
Brampton, Cambridge, Guelph, Hamilton - Burlington, Kitchener - Waterloo, Mississauga, Oakville, Orangeville