Mr. Keith Tripp - RHI (Registered Home Inspector)
ProVantage Property Inspection Inc.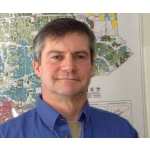 Keith Tripp is an eagle-eyed auditor who has been doing visual inspections of buildings and machinery for over 35 years. He is enthusiastic about levelling the playing field and educating the consumer. In this world of wealthy and powerful builders and real estate brokerages, he can cut through the hype and confusion of false advertising, staged homes, and misinformation and identify real issues regarding the brick and mortar aspects of your home.
The ProVantage report has a reputation of providing powerful information to be used in ongoing negotiations and decision-making. Our electronic reports are probably the best you can get. With more than 15 years in the business, we have never seen a competitor's report that even comes close to the level of accuracy, detail and clarity of the ProVantage report. The report is e-mailed directly to the client and includes a separate summary table that is designed for cutting and pasting and sharing with other parties such as lawyers and real estate sales people.
Since 2007 we have served the entire Greater Toronto Area, providing thorough, unbiased home inspections for buyers who have conditional offers to purchase in place, warranty inspections for owners of newly built homes, and inspections for homeowners after they have possession.
---
Languages Spoken
English
---
Regions Served
Brampton, Durham, Guelph, Hamilton - Burlington, Kitchener - Waterloo, Mississauga, Oakville, Orangeville, Toronto - Central, Toronto - East, Toronto - West, York