Mr. Lorne Fry - RHI (Registered Home Inspector)
Step By Step Home Inspection Services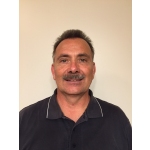 At Step By Step Home Inspection Services it is our belief that we as consumers owe it to ourselves to gather the knowledge required to make the informed decisions that impact our lives.
The decision to purchase a home is seldom easy. This new purchase may be the single largest investment decision that you make in your life. Most home buyers don't feel they have the technical background and expertise to properly evaluate a home's structural and mechanical systems and may not be able to evaluate how one problem, if left untreated may impact on the rest of the home. That is why it's best to hire a professional.
At Step By Step Home Inspection Services, we strive to provide you with the answers to your questions with our comprehensive report, completed on-site. We strongly encourage you to attend and participate in the inspection process with us. As a valued client, we provide phone consultations following the inspection, absolutely free, as part of our continued commitment to you.
---
Languages Spoken
English
---
Regions Served
Barrie, Georgian Triangle, Grey Bruce - Owen Sound, Guelph, Huron - Perth, Kitchener - Waterloo, Midland Penetang, Orangeville