The 2018 OAHI/CAHPI-ON Education Conference will be held
at the Four Points Sheraton Hotel in London, ON: details to follow.
---

THANK YOU

Thank you to all the delegates, educators, sponsors, and exhibitors who combined to make the 2017 OAHI/CAHPI-ON Education Conference the success it was.
We had a full house from Friday through to Sunday. OREA CEO Tim Hudak, our keynote speaker, started a lively discussion that lasted through the conference. Thank you Tim, for taking the time to address our inspectors.
Thanks to our sponsors, HUB (Platinum) and Horizon/Carson Dunlop and OREA (Gold) and TARION (Mentorship Café) who, along with our 24 Exhibitors allowed us to keep our pricing at 2015 levels. Because the exhibitors and sponsors contributed we were able to give away $4,000 of prizes culminating in the Passport Key draws on Sunday. Congratulations to all of our prize winners.
Thanks also to Terry Carson for leading the offsite inspection at Battlefield House and the ROXUL plant tour, and to David Hellyer, Alrek Meipoom and John Hansen for helping out. Without our educators there would be no conference and they all rose to the occasion this year. The education sessions were top notch and we will continue the Freshman, General and Advanced categories in 2018.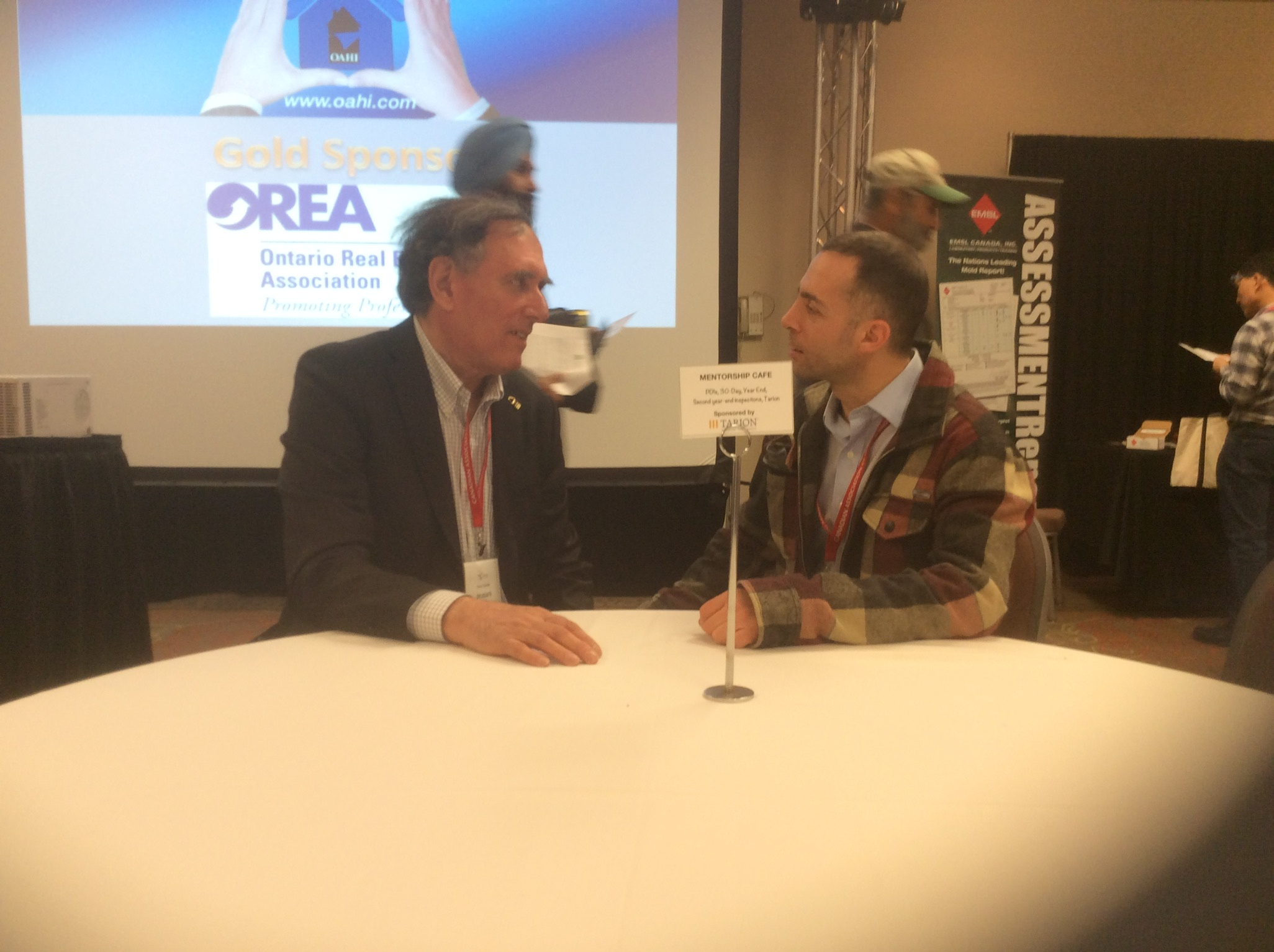 The Mentorship Café, a new element for 2017 was very well received because of the volunteers who stepped up to offer one-on-one guidance. Thank you mentors for sharing your knowledge with other home inspectors.
The staff at the Holiday Inn Burlington Hotel and Conference Centre were great, as usual, and the chef must know home inspectors because he kept us well fed. We will miss the "Inn" in 2018 as we move to London, Ont. to host the National Conference. Special thanks to Robinsons for lighting us, broadcasting us and making the hall look great. And a shout out to the four new OAHI members who attended the conference and joined the association.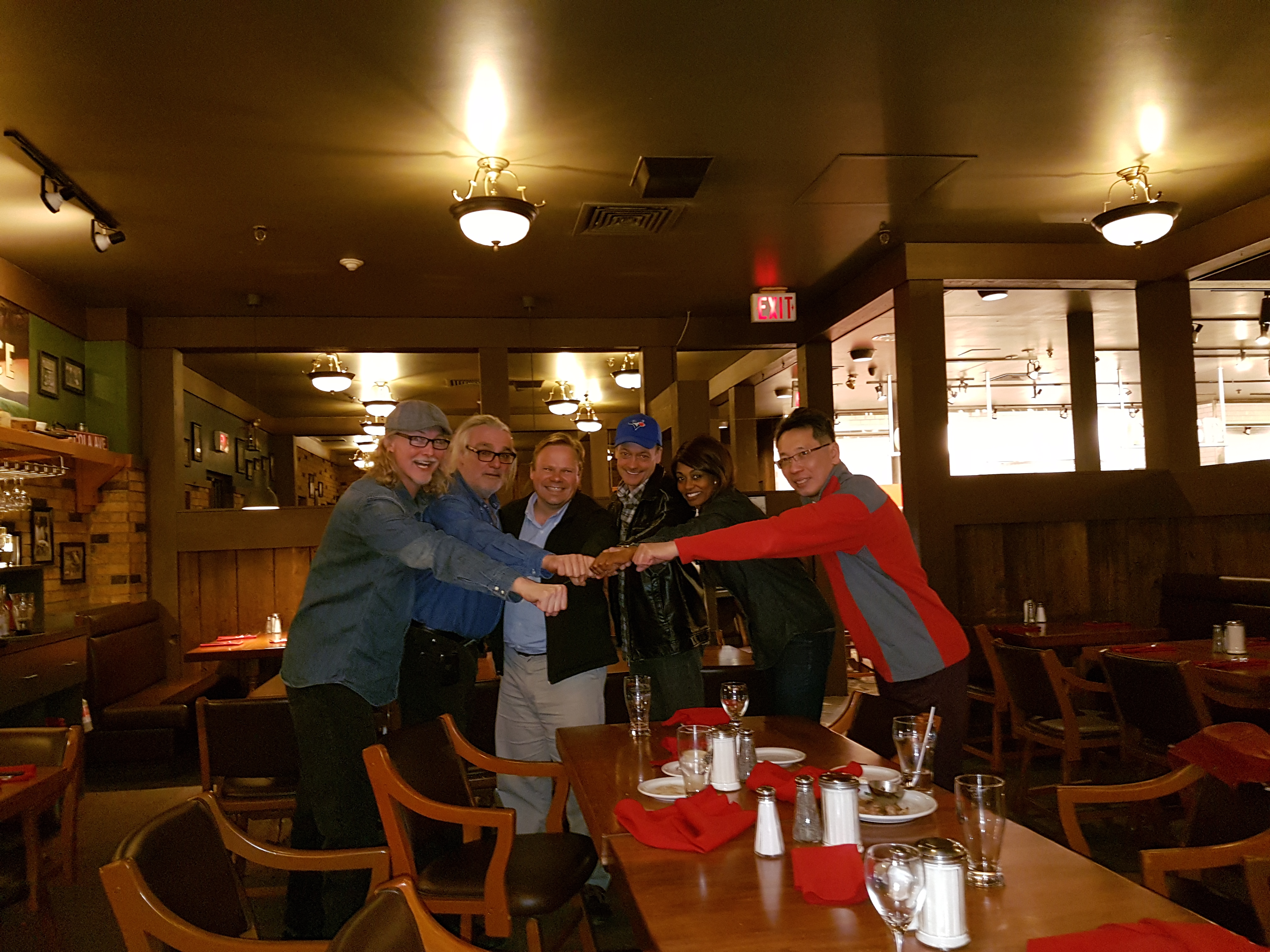 And lastly, thanks to the Education Committee – Jimmy Leung, Alrek Meipoom, John Hansen, James Buren – and Event Producer Fifth & Park Communications (Erica Phillips) and Nicole Proietti for great support and guidance. We could not have done it without you!
See everybody in London, Ont. in March, 2018.
Sincerely
Andrew Dixon, RHI
Chair, 2017 OAHI/CAHPI-ON Education Conference
---
The 2017 OAHI/CAHPI-ON Education Conference March 3 to 5, 2017 will have new elements, prizes and an as usual the chance to earn more than 20 continuing education units. The theme is "Education Is The Key."
Because of its easy to access location, great service and facilities, the Conference will be held at the Holiday Inn Burlington Hotel & Conference Centre, 3063 South Service Rd in Burlington.
Alloro Restaurant at the Holiday in Burlington Hotel and Conference Centre will "prepare a buffet lunch on the Friday and for Friday and Saturday dinner they'll have additional staff for guests. I would recommend guests making reservations for dinner."

We have a full slate of sponsors and 25 exhibitors, plus swag, prizes and the Passport Key.
You can look forward to a great array of education sessions, which will qualify for continuing education units (CEUs), exhibits, camaraderie, networking, and some new elements. Terry Carson and his team of experts will conduct an offsite inspection at Battlefield House in Stoney Creek and an offsite tour of the ROXUL plant in Milton.
We're looking into a spa day for spouses to entice you to bring your significant other. Why should you have all the fun? Check your inbox and Facebook regularly for updates.
Please direct questions to the OAHI Office: oahi@oahi.com.
See you soon

Andrew Dixon, RHI
OAHI Education Committee & Conference Chair
2017 OAHI/CAHPI-ON Education Conference Committee
James Buren • John Hansen • Jimmy Leung • Alrek Meipoom • Erica Phillips (Fifth & Park) • Nicole Proietti (OAHI office).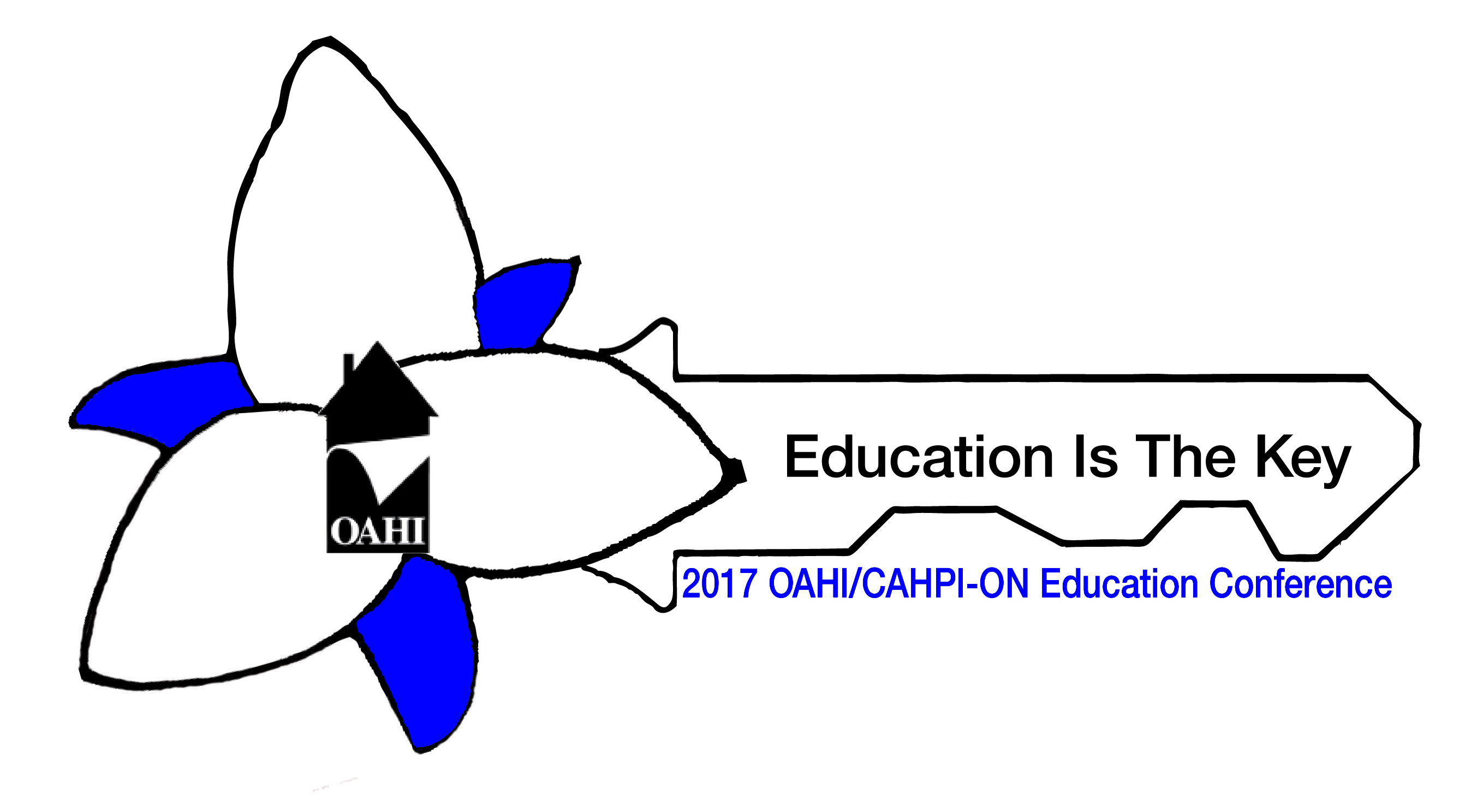 | | | |
| --- | --- | --- |
| | Register | Contact Us |
| | | Facebook |
| | | |